Our desire is to serve and strengthen women, in everything that we do. We want A|E to Be to have a meaningful impact not just on our beautiful brides, but on the world around us, too. That is why when you purchase your dress with us, a percentage of the profits will be donated to Casa de Esperanza.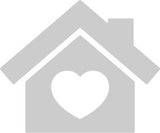 Casa de Esperanza, based in Yuba City, CA, provides safe shelter for women and children who have been victims of domestic violence. Offering counselling and advocacy, this amazing non-profit organization embodies our vision: clothing women in strength and dignity.

"Casa de Esperanza has been providing services in the northern California counties of Sutter, Yuba, and Colusa and Beale Air Force Base since 1977. At Casa de Esperanza, we hold the vision and mission of the elimination of domestic violence, sexual assault, intimate partner violence and child abuse through prevention, intervention, and treatment. It is our firm belief that all persons, regardless of age, race, ethnicity, sexual orientation, gender, religion, disability, immigration status, lifestyle preference, and class deserve a life free from intimate and personal violence, and should have equal access to our programs and services."
---
Here at Always Elegant Bridal we believe in standing together to make a difference. Our 2023 non-profit will be announced soon. To have your voice heard, watch our Instagram stories to place your vote!
– FOLLOW ALONG WITH US @AEBRIDAL AND TAG US AT #AEBRIDE –